Our range of products for ice rinks includes greatly insulating covering boards for ice rinks, a durable goal pin or high-quality wipers for ice resurfacing machines.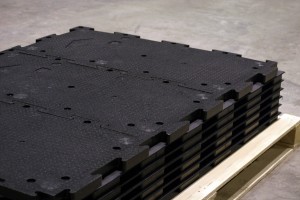 Basic information
The puzzle lock system ensures that the boards are strongly connected to create a compact surface.
The materials used and the structural design with no movable parts ensure excellent compression strength.
The upper heat moulded boards overlap the lower insulating panels on two sides. This overlap protects the lock system and improves considerably the insulating and protective properties of the entire design, reduces heat losses of the system and prevents mechanical impurities from entering the protected surface.
This ice rink covering system is intended for ice stadiums and sports halls with an ice rink to ensure its multifunctional use. Its compact surface with high-quality insulation enables to use ice rinks for sports, social and commercial purposes.
Insulation
The excellent insulating properties of the material used guarantee the optimum surface temperature and ensure the efficient heat insulation of the covered ice rink so that the total operating costs of the hall are reduced.
| | |
| --- | --- |
| Coefficient of heat conductivity |  0.044 W/mK (C-value) |
| Thermal resistance |  0.92 m2K/W (R-value) |
Easy to handle
The low weight
 and optimum dimensions of boards allow good handling and
fast and undemanding laying
 and subsequent removing.
| | |
| --- | --- |
| Dimensions |  1,760 x 1,170 x 38 mm |
| Area |  2.03 m2 |
| Weight |  13 kg |
The installation of the ICE COVERTAN system requires no jigs or tools.
Safety
The insulating layer reduces impacts when walking and so it helps to prevent injuries to your joints and muscle insertions. The special anti-skid surface enables to move safely all over the area and reduces the risk of injury.
Its compact panels with the dimensions 1,760 x 1,170 x 38 mm consist of two layers:

The upper layer consists of a heat moulded ABS board 3 mm thick which ensures a hard compact surface. This surface has a special pattern anti-skid and abrasion resistant layer.
Three lower insulating panels are always put together and the upper covering board with the dimensions 1,760 x 1,170 mm is connected with them using plastic screws. The boards connected in this way are one part of the ICE COVERTAN system.
Unique tailored design
The entire solution is designed so that its final form can be adjusted to the customer's needs and requirements. The insulating layer thickness, covering board thickness and surface finish can be adjusted according to the specified requirements.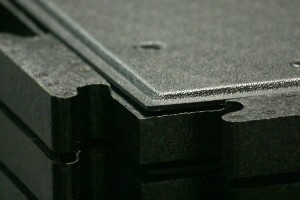 Expanded polypropylene – EPP
it has excellent insulating properties and its form is permanent
it does not absorb moisture and does not stick to the ice
it absorbs very well kinetic energy
100% recyclable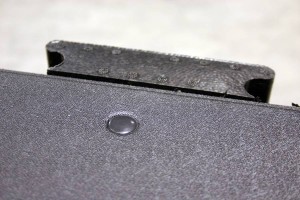 is strong and elastic and withstands high loads
Special pattern anti-skid layer
it guarantees a safe surface
it is highly abrasion resistant
it is easy to clean and maintain
it creates an attractive appearance
the colour and pattern can be selected according to the pattern book